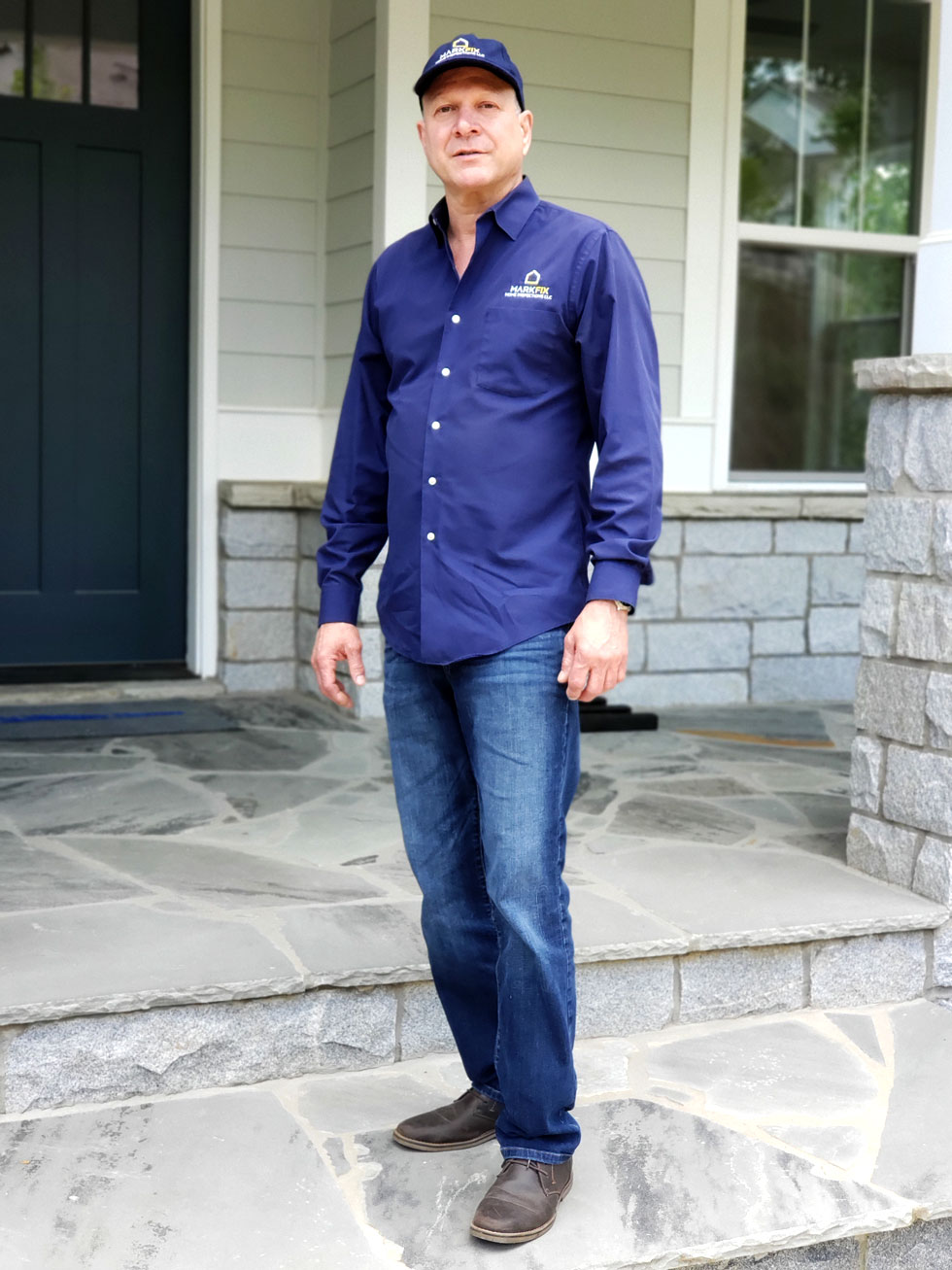 Mark Fix
Certified Professional Inspector
Mark Fix is the owner and home inspector of Mark Fix Home Inspections LLC. The quality of a home's construction can be inconsistent for numerous reasons, including the fabrication process and selection of building materials, construction practices, and environmental conditions. When Mark is called upon to perform a home inspection, he is constantly juggling the various details that can impact a property's condition—and you can count on him to provide the knowledge you need as a home-buyer.


Two Perspectives
Rolled Into One
Mark is a gifted home inspector, but before he embarked on this career path, he was already an experienced builder and remodeler. Mark has been tasked with everything from framing a home to wiring up the electrical components, and he knows exactly what types of issues to look out for. Having both a builder's perspective and a home inspector's rigorous training allows Mark to approach his work in a more investigative manner, pinpointing defects and potential safety issues that may otherwise go undetected. Mark puts forth his best effort on every job he takes, whether it's a seemingly immaculate home or a fixer-upper—giving his full attention to the details every day, for any home.


A Home Inspector Who Values
Honest Work and Dedicated Service
Every client is invited to attend their home inspection, and we enjoy it immensely whenever anyone takes us up on our offer—it gives us a chance to explain our findings in person while giving you a chance to ask questions directly
We never cut our clients off from expressing their questions or concerns, even if months have passed since an inspection appointment—please feel free to call us at any point in time!
Your safety and health matter a great deal to us, which is why we offer environmental testing services in addition to our standard home inspections—including Mold Inspections, Radon Testing, and Water Testing
When he's not inspecting homes, Mark loves to spend his time outdoors. Most of all, he enjoys hiking, biking, traveling, gardening, and fishing.
Proudly Inspecting Homes in North Georgia
We're proud to offer professional home inspection services to clients located throughout North Georgia, including the following municipalities: Marietta, Atlanta, Kennesaw, Acworth, Canton, Woodstock, Roswell, Norcross, Sandy Springs, Dunwoody, Chamblee, Brookhaven, Buckhead, Eastpoint, Dallas, Johns Creek, Duluth, Swannee, Lawrenceville, Cumming, Hiram, Powder Springs, Mableton, Smyrna, and Vinings. 
Weekend and evening appointments are available
At Mark Fix Home Inspections LLC, we serve our clients to the very best of our abilities, and we're 100% confident in those abilities—because we have the industry experience, training, and continued education it takes to be able to offer a truly superior home inspection. Contact us today to a request an inspection.
We accept online payments